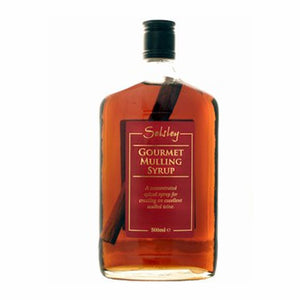 500ml * 0.0% ABV
This alcohol-free mulling syrup is a bit of secret weapon in the Taurus household, as not only does it make the most delicious mulled wine or cider, but it's also excellent brushed over cocktail sausages just before they're popped in the oven.
Going back to its primary purpose, this concentrated spiced syrup should be mixed one part syrup to eight parts dry red wine or dry cider (or sharp apple juice or ginger beer for a non-alcoholic tipple), so this 500ml bottle will create approximately 4.5lt of mulled yumminess.
Other uses for this Christmassy blend include using it to poach peaches or pears, added into a fruit crumble mix or simply drizzled over ice cream. Delicious.