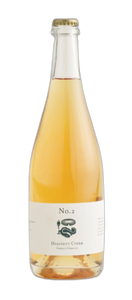 Dabinett Apples
75cl * Vegan * Gluten Free * 6.5% ABV * Somerset, England
The force behind the impossibly gorgeous Babylonstoren estate and boutique hotel, Karen Roos, former editor of Elle Decoration South Africa, and her billionaire and tech magnate husband, Koos Bekker, have made Somerset's idyllic 800-acre Hadspen House their UK base. And while Babylonstoren is all about wine, The Newt is all about cider—or "cyder", spelt with a 'y' to preserve the old West Country tradition, originating from a time when it was used to indicate superior strength and quality. Records show that the secondary fermentation process being used at this time - in glass bottles, sealed with corks - came well before French monk Dom Pierre Pérignon supposedly invented Champagne!
The Dabinett apple tree was discovered in a hedgerow in Middle Lambrook, mid-Somerset, by Dr William Dabinett. It produces abundant fruit in early November. The juice is full tannin, producing a bittersweet cyder that's nevertheless soft to the palate. Made with 100% apple juice, using slow cold fermentation to release the residual sweetness of this humble fruit, the No.2 Dabinett Cyder is fermented and oak-aged in Seguin Moreau oak vats in the cellar at The Newt. The resulting cyder has a delicate, fresh oak aroma with hints of green apple and caramel. Medium dry on the palate with the characteristic bitterness that the Dabinett apple is famous for.
Complements grilled vegetables, especially good with aubergine and Mediterranean-style vegetable dishes.
"Medium amber in colour, this is a cyder with a subtle, smoky aroma, a little like a west coast single malt whisky. It combines a  medium bitter mouth feel with a clear taste of apple juice." Tasting note from 'Cider Is Wine'