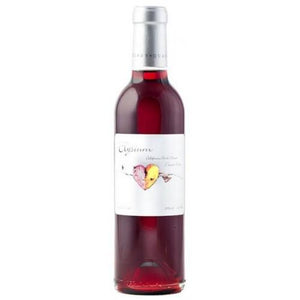 37.5cl * 15% ABV * Madera, California
Elysium in Greek Mythology is paradise (as anyone who remembers Russell Crowe in Gladiator will tell you - he was always talking about the Elysian Fields). The provocative rose and lychee aroma of Elysium resonate from the Black Muscat grape variety.
An excellent accompaniment to dessert cheeses, such as rich blue cambozola; creamy dishes, especially vanilla-spiked ones and red-fruit custards; clafoutis and other puddings particularly chocolate-based, such as Black Forest Gateau.