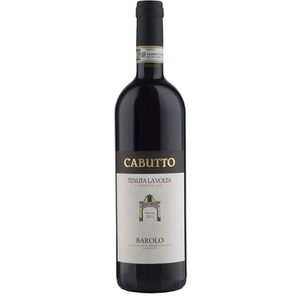 Nebbiolo
75cl * 14.5% ABV * Barolo, Italy
Tenuta La Volta, described by Master of Wine Nicholas Belfrage as a 'pillar' of traditional Barolo, celebrated its centenary in 2020 and has resolutely focused on the production of just one wine over its long history.
This wine is blended from multiple Barolo 'Crus', or vineyards. Other estates, if they discover they have one outstanding parcel of fruit from a particular cru, bottle it separately and sell it at a premium. This is economically understandable, but this means that the "average" of their regular blend is brought down. At Tenuta the winemakers strongly believe that blending from multiple sites – and always including the best grapes, too – gives you a better blend on average and helps you manage in more difficult years.  Once blended, the wine spends three years in old oak barrels.
This charmingly traditional Barolo is elegantly transparent in colour but also decidedly robust, savoury and chewy, and envelops with its kaleidoscopic scent of rose, violet, morello cherry, earth and leather.
Serve at 16°C – 18°C in large wine glasses with any roast of red meat or game, or medium or hard ripening cheeses.
Drink to 2035.