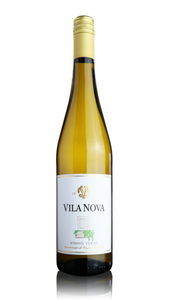 Loureiro, Avesso, Arinto
75cl * 11.0% ABV * Vegan * Vinho Verde, Portugal 
Vinho Verde or 'green wine' is a style of young wine which can be white, rosé or red but is usually associated with a white, slightly fizzy wine.
The Vinho Verde DOC, in the north of Portugal, is divided into nine sub-regions with Casa de Vila Nova being located in the sub region of Sousa.
Floral, citrus and gently tropical aromas lead onto a palate which is deliciously off-dry with flavours of ripe melon and sherbet lemon acidity. The finish is refreshing with a classic spritz.  
Great as an apéritif - or serve with salads, sushi and grilled fish.