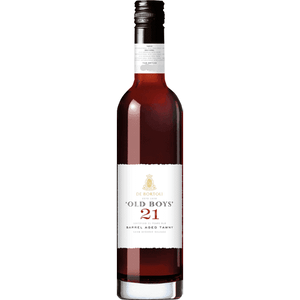 50cl * 19% ABV * Vegetarian * Australia    

You might have thought we'd missed the most important word out of the title... Port. But of course, this is Australian and therefore the name can't apply, but this is a port... an excellent tawny one at that.
Named due to the average 21 years the wine spends in barrel, where the sweet fortified wine takes on the dark raisin fruit, nutty, malt and mocha flavours. The perfect meal finished, you can serve with your cheese board, or alongside rich chocolate or treacle tart style puddings, and even with the coffee at the end of the night.