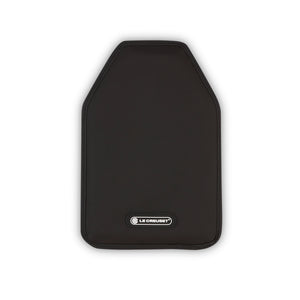 The Le Creuset Wine Cooler Sleeve is both stylish and mightily effective. Its tapered top ensures maximum contact and the elasticated sides mean that it adjusts to fit different size bottles.
Once pre-placed in your freezer, it cools your favourite bottle from room temperature in just 20 minutes and keeps it chilled to the perfect serving temperature for hours.

Available in the following colours both in-store and online: Cerise / Black / Volcanic (Orange) / Burgundy / Azure
Avoid placing in the dishwasher or washing machine.